Discover more about our treatments and honouring your skin health.
Notes on Facials
The GREEN PEEL® Herbal Peeling Treatment by Dr Schrammek
The GREEN PEEL® Herbal Peeling Treatment is a medically developed, biologically-based method with exclusive, natural plant ingredients. Dermatologically crafted over 60 years, this treatment problem solves various skin concerns to impart cleaner, healthier skin. There are 3 different peel methods and intensities, each able to be adapted to individual skin conditions.
What is in the Peel?
This purely natural treatment utilises a plant based compound of active ingredients, meaning it contains no chemicals. It is instead made up of phytohormones, mucilage, tannins, proteins, carbohydrates, mineral salts, and trace elements derived from a variety of healing plants:
What Effects Does the Peel Have?
The combination of active ingredients and massage method assist in the following:
1 — Increased Circulation
Stimulating circulation offers lymphatic drainage benefits to kickstart the purification process. The increased circulation of blood brings more oxygen and nutrients to the epidermal layers.
2 — Exfoliation
Loosening the upper layer of dead skin stimulates and reveals new skin cell production.
3 — Collagen and Elastin Synthesis
Boosted penetration of active ingredients encourages firming of the skin, a reduction in wrinkle depth, and smoothing of scars, resulting in overall complexion improvement.
4 — Comedolytic Effect
Clogging of sebaceous gland ducts is addressed, with the detoxing effect leading to a reduction in acne, blackheads, and blemishes. Inflamed skin is treated and calmed.
La Face therapists are certified by Dr. med. Christine Schrammek Kosmetik to perform the GREEN PEEL® Herbal Peeling Treatment.
Notes on skin
Dermarolling: pinpointed for the best results
Dermarolling has emerged as a proven method for skin rejuvenation and addressing textural concerns at home. Rolling works by inducing stimulation of new collagen and elastin synthesis — a result of the skin's natural healing response to the needling process. It also enhances the penetration of active ingredients into the deeper layers of the skin, allowing even greater efficacy.
For at-home treatments, we recommend the following do's and don'ts to ensure you're incorporating dermarolling safely into your beauty ritual:
Do's
Apply gentle but firm pressure on thoroughly clean skin
Divide your skin into sections and roll each section vertically, obliquely, and horizontally
Use your roller once a week, gradually working up to 2–3× weekly depending on your roller depth size
Apply a concentrated ampoule or peptide straight after rolling
Always wash your roller with hot soapy water, followed by disinfectant such as methylated spirits
Use only in your night ritual
Don'ts
Do not use your roller on active acne, open wounds, reddened skin, or rosacea
Avoid sharing your roller
Do not use in the morning
Don't stop rolling! Be consistent to achieve best results
We recommend beginning with the Environ Cosmetic Roll-Cit for 12–18 months, before upgrading the 14k gold-plated Environ Gold Roll-Cit with 0.2mm ultra-fine points.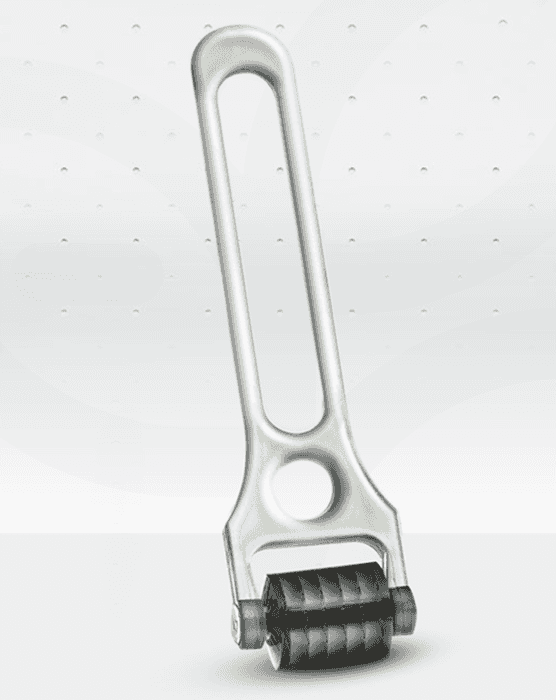 Notes on Hair Removal
IPL vs electrolysis
With the plethora of salon and at-home hair removal options on the market, electrolysis and IPL are the two clinically proven methods we use for permanent hair reduction.
What is IPL hair removal?
Intense Pulse Light (IPL) is a form of hair removal where a series of light waves target the hair follicle as heat. This destroys the follicle head to inhibit regrowth, and hair will become lighter and thinner over time. For full benefits, multiple sessions are required.
IPL is non-invasive, painless, and works well for larger areas of hair such as legs and arms.
Who is IPL suited for?
Due to light-based hair removal technologies relying on the contrast between skin tone and hair colour, IPL is not recommended for dark skin or those with fair hair. Our therapists are trained to use the most suitable treatment for your skin.
What is electrolysis?
Electrolysis is a process of individual hair removal using a fine needle-like probe which applies an electric current to a single hair follicle. Similar to IPL, the hair root is destroyed and is a progressive permanent hair removal method, requiring multiple sessions for lasting results.
It is non-invasive (skin is not punctured) but can be an uncomfortable experience.
Who is electrolysis suited for?
Unlike IPL technology, electrolysis only requires a hair root and is not restricted by skin tone or hair colour, making this suitable for most clients.
While there are no long-lasting side effects to electrolysis, our therapists will patch test to assess skin response.
Our approach
We highly recommend a consultation before beginning electrolysis or IPL hair removal to discuss any concerns, conduct a patch test, and to form a treatment plan suited for your skin and goals. This may include a combination of both methods, and will include an aftercare plan.